A drunken tirade sent from a fan of supernatural last night on this week's episode expressing some quite valid yet, oh so drunkenly put, points across SOMETIMES IN BLOCK CAPITALS!!!! Ans somtims horbly missplet!

Oh dear Gavin, who did he send this too? I need to bop him round the head with a hammer o_O

OMG Kevin D: how could you do this to Gavin, your best friend! Oh well the whole thing was feckin' hilarious, I was going to post it if you hadn't :P

:'( So I got drunk and accidentally made an idiot of myself in front of like three people, there's no need to humiliate me further :'( you are MONSTERS, ALL OF YOU!!!! *cries* Nah, I kid this is pricelessly stupid. :')

Man Guys LEAVE GAVIN ALONE!!!!!

HE CAN'T HELP IT IF HE GETS PASSIONATE ABOUT WHAT HE LOVES!!!! HE'S A HUMAN!!!!

Oh, Toby

Oh, my life, what happened to you, where did you go? Why have you left be on tumblr with a load of lunatics?
WHAT YOU DON'T REALISE IS GAVIN IS MAKING YOU ALL THIS LULZ AND ALL YOU DO IS WRITE A BUNCH OF CRAP ABOUT HIM!!!!! LEAVE HIM ALOOONNNEE, PLEEEASSE!!!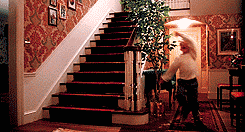 YOU'RE LUCKY HE EVEN TALKS TO YOU BASTARDS!!!!! LEAVE GAVIN ALONE!!!! Kevin Garcia sais that if Gavin were hardcore enough he would have pulled it off no matter how drunk he was, speaking of hardcore SINSE WHEN WAS IT HARDCORE TO PUBLICLY BASH SOMONE WHO'S DRUNK!!!!!